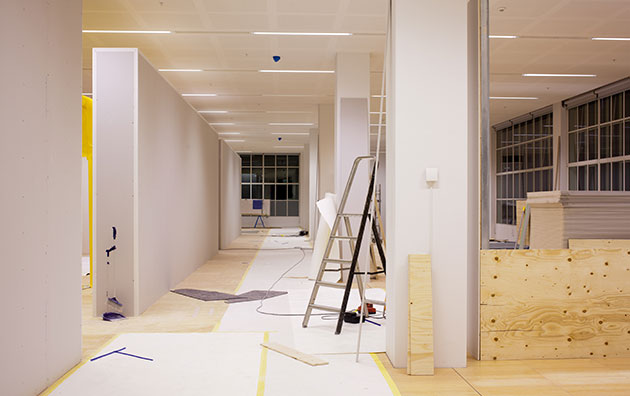 Officescape Continues to Provide Services
Remarkably despite the very extraordinary conditions we're all living in right now – our entire team has risen to the challenge – and we still have managed to maintain a strong number of live sites and projects across the board.
The reason for this is due to the COVID-19 site procedures we developed and rolled out across all of our projects very early in the crisis, and we were encouraged when the government released a statement clarifying that the Construction Industry should put in place strong measures to protect their site staff – but should continue to keep sites open, people working and to keep the economy functioning.
We've identified a communication, travel and working policy for all on-site staff – that protects our team to the extent that they are less exposed to the risks of the virus – than many would be in their own homes!
Each site and project is analysed by our Construction Director, Health and Safety Officer and Senior Project Management Staff on a case-by case basis, and if there is any risk's associated with a particular project or tasks that would result in our staff or clients being exposed – then the decision to not proceed would be taken in this instance.